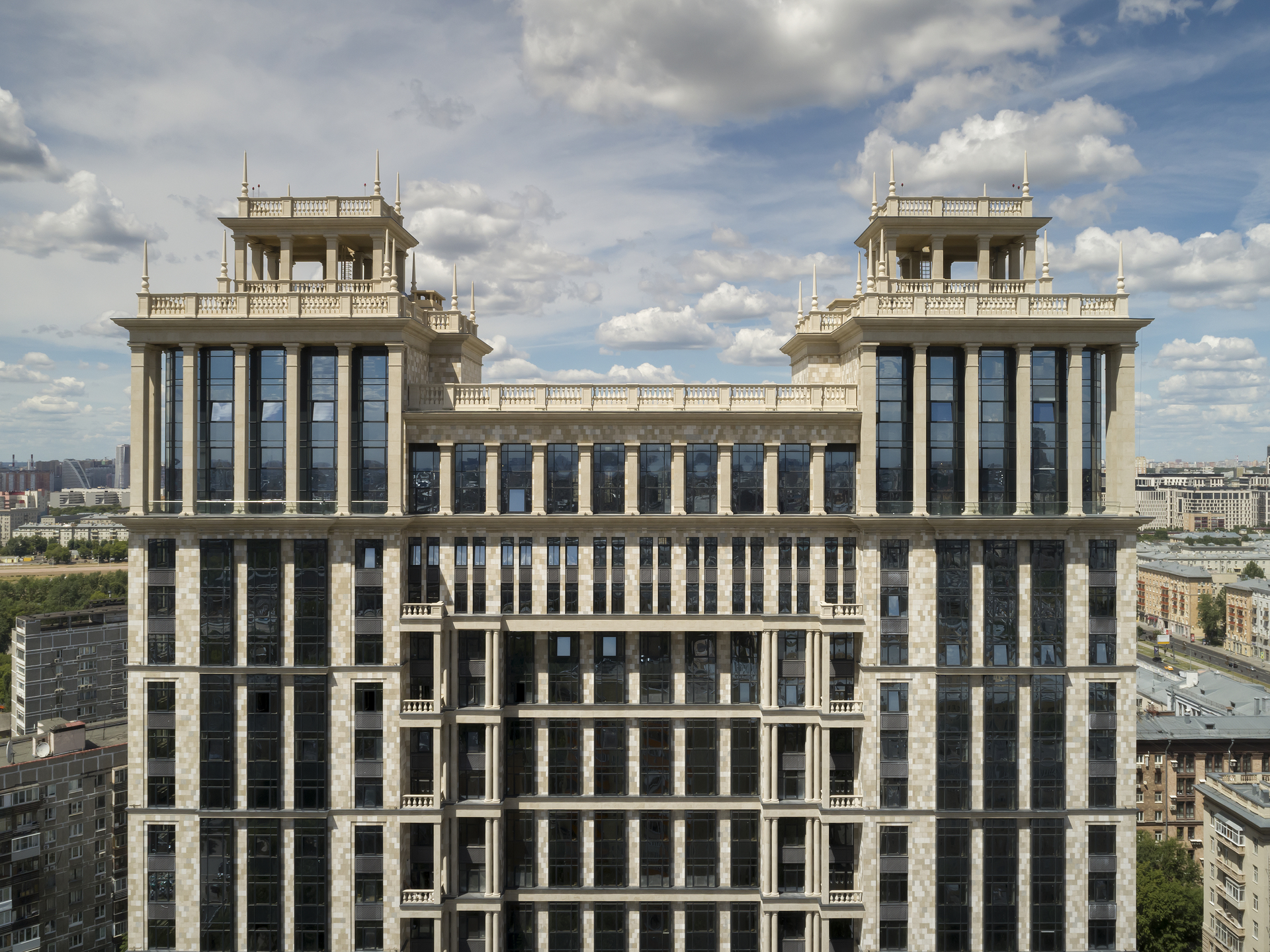 RC "Saturday"
Year:

2015-2018

Status:

Complete

Location:

Moscow, Russia

Function:

Area:

70 000 m2

Team of authors

Architects:

Mikhail Ivanchenko, Andrei Shmelev, Tatiana Shmeleva

Engineers:

Irina Gracheva

Head of interior design:

Julia Tryaskina
RC "Saturday"
The appearance of a new residential complex is a modern reinterpretation of the 'Stalinist Architecture', allowing the house to blend into surroundings.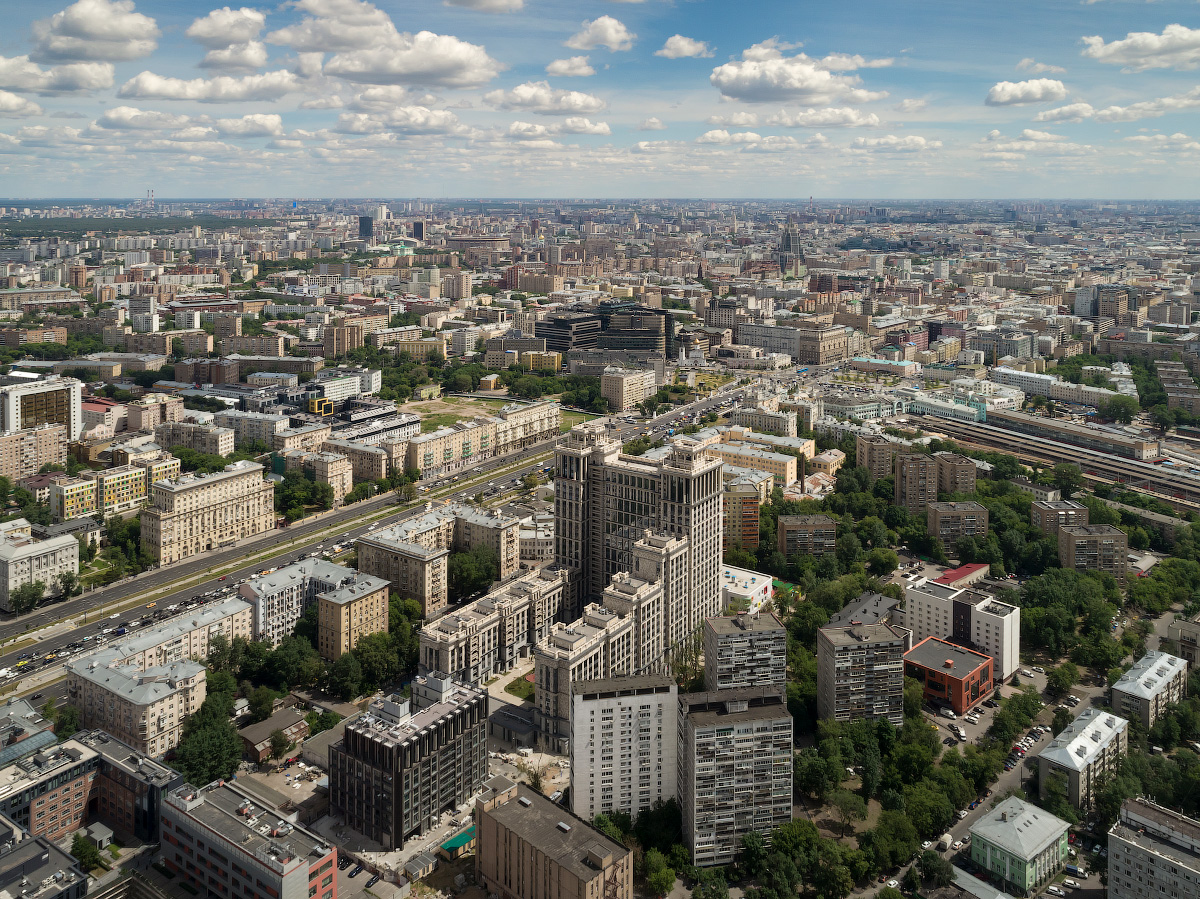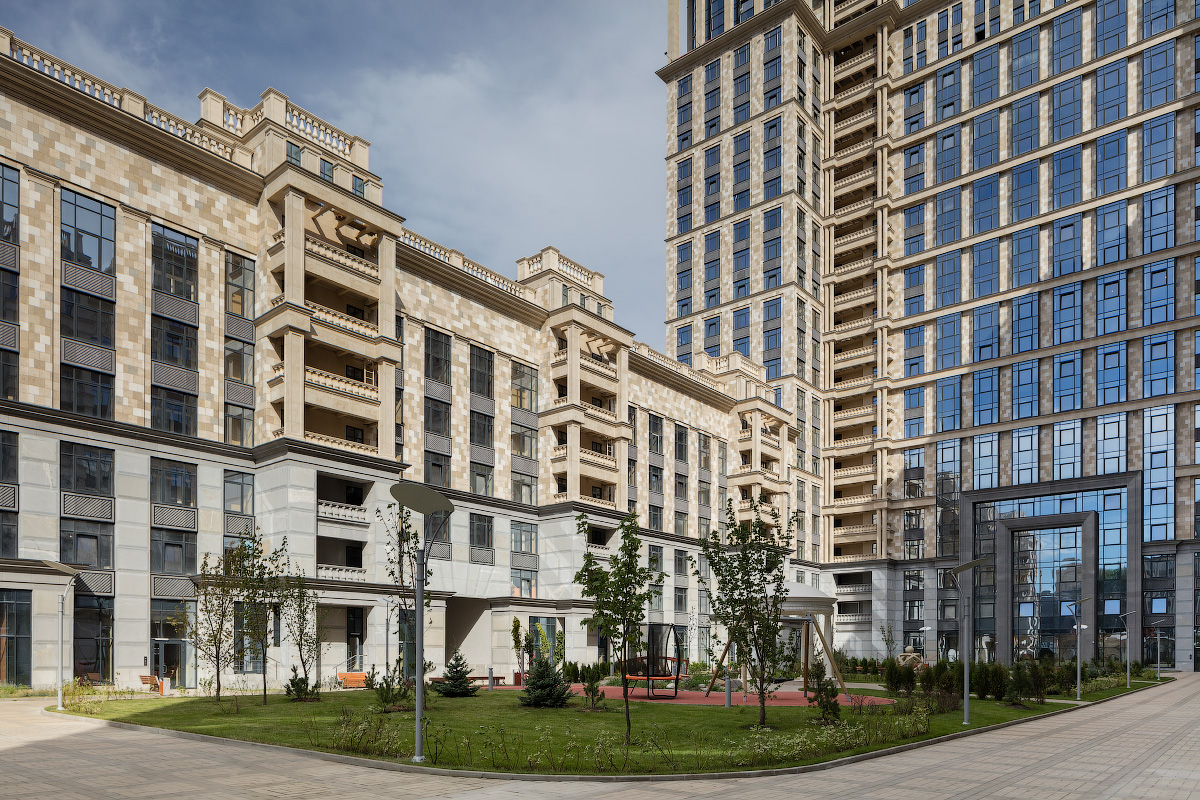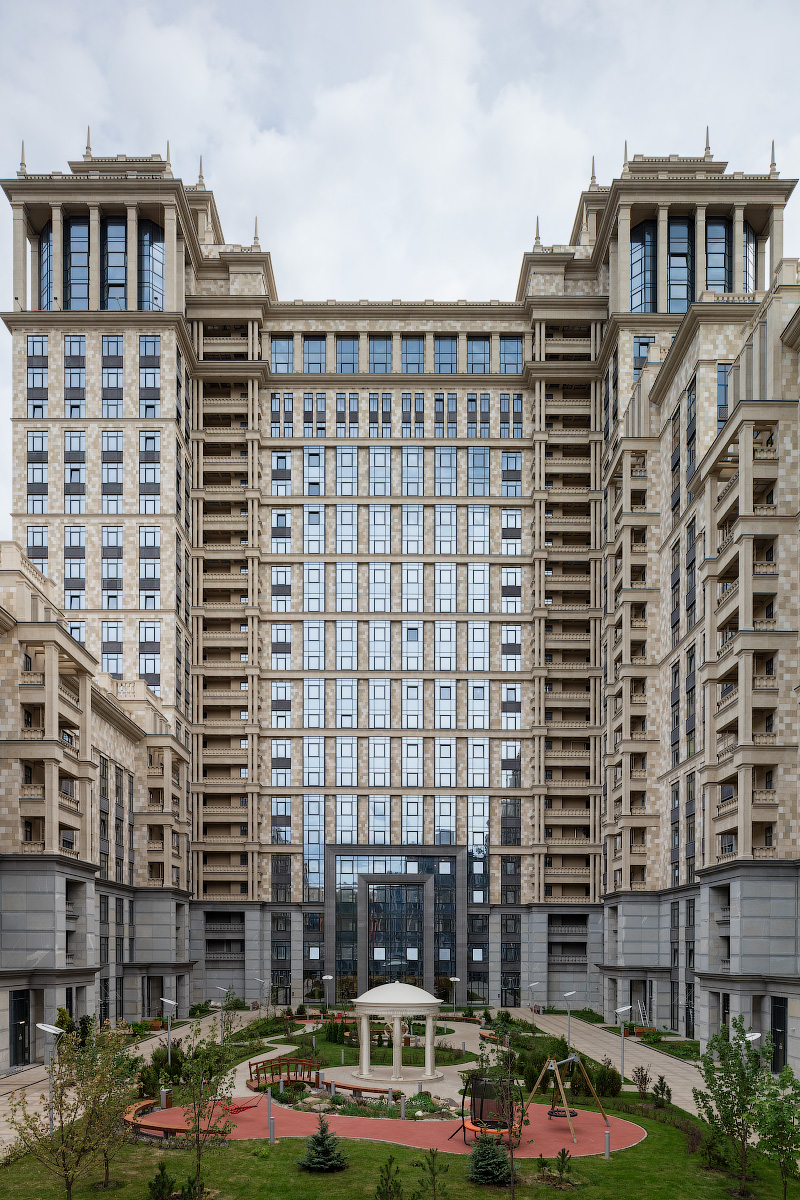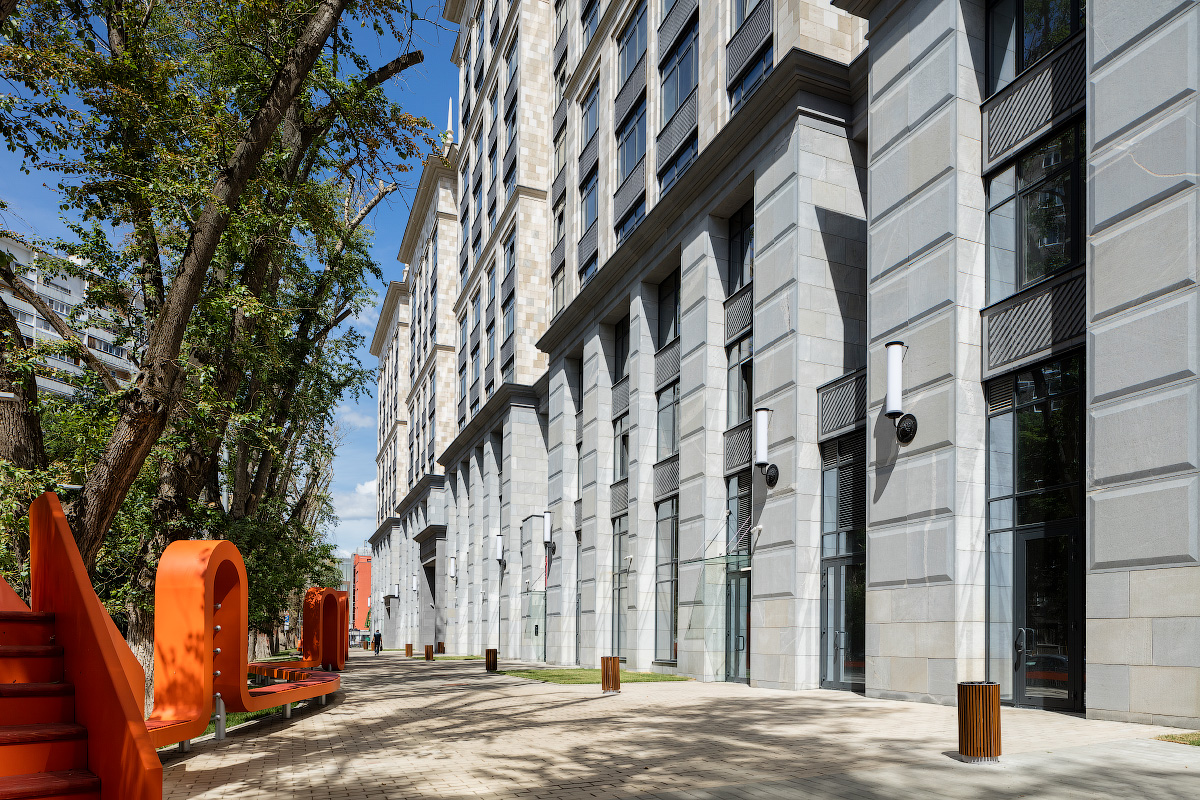 The distinctive style of the building is emphasized by a variable number of floors (1-7-9-13-23) and by richly decorated facades, ornamented with numerous details: porticoes, balustrades, colonnades, etc. The disposition of the building in the form of a square made it possible to detach an unusually spacious courtyard separated from the street, where a walking park will be arranged.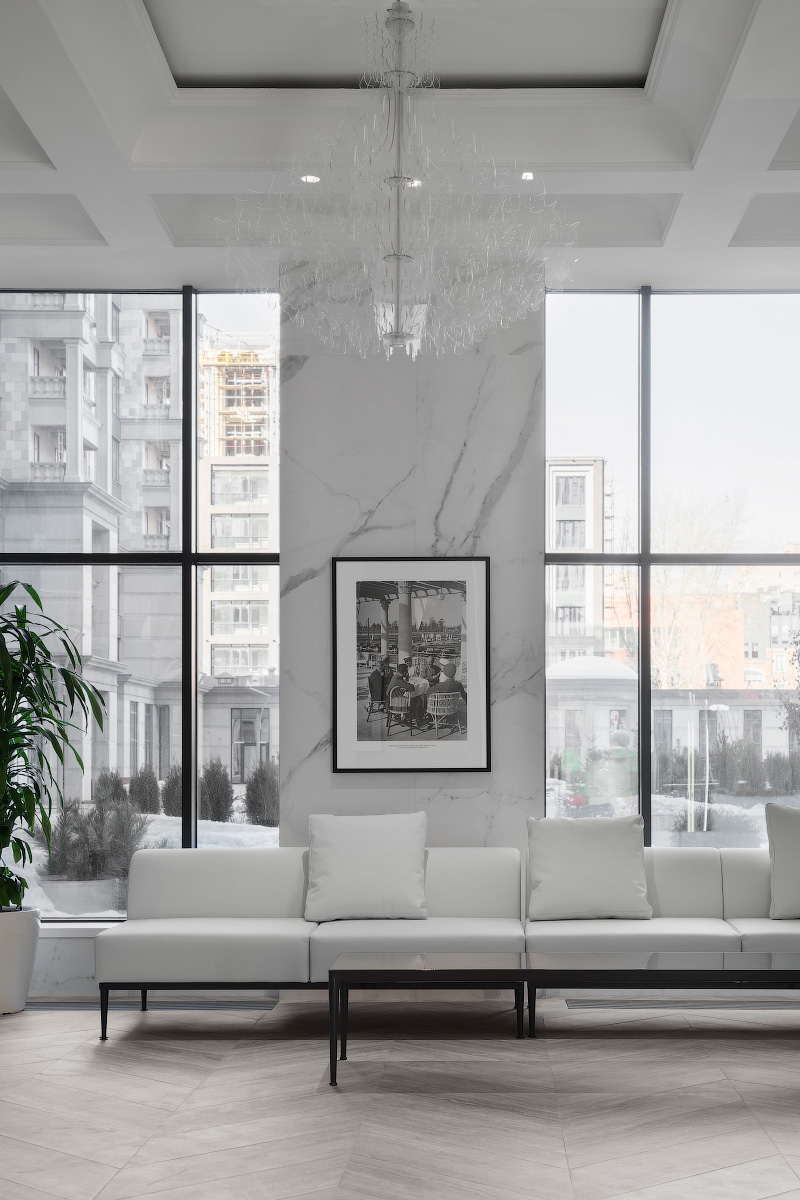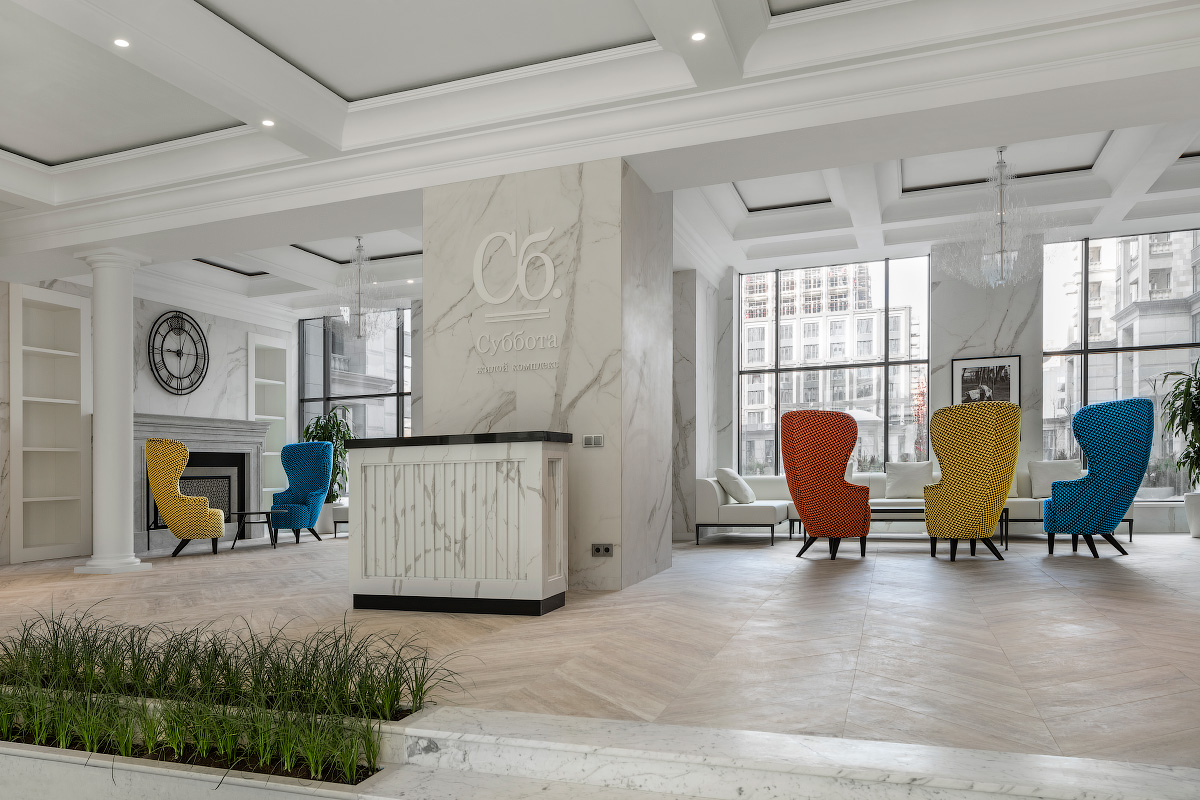 The architectural features of the façade are reflected in the interior style. Thus, the characteristic herring-bone parquet is created by the original structure of the natural stone. The white background makes feeling easy and fresh, and the vibrant colour of arm-chairs adds good spirits and energy boost to the interior. There is the interesting solution of the grand staircase: its steps are arranged as the lane as the naturally occurring yard.