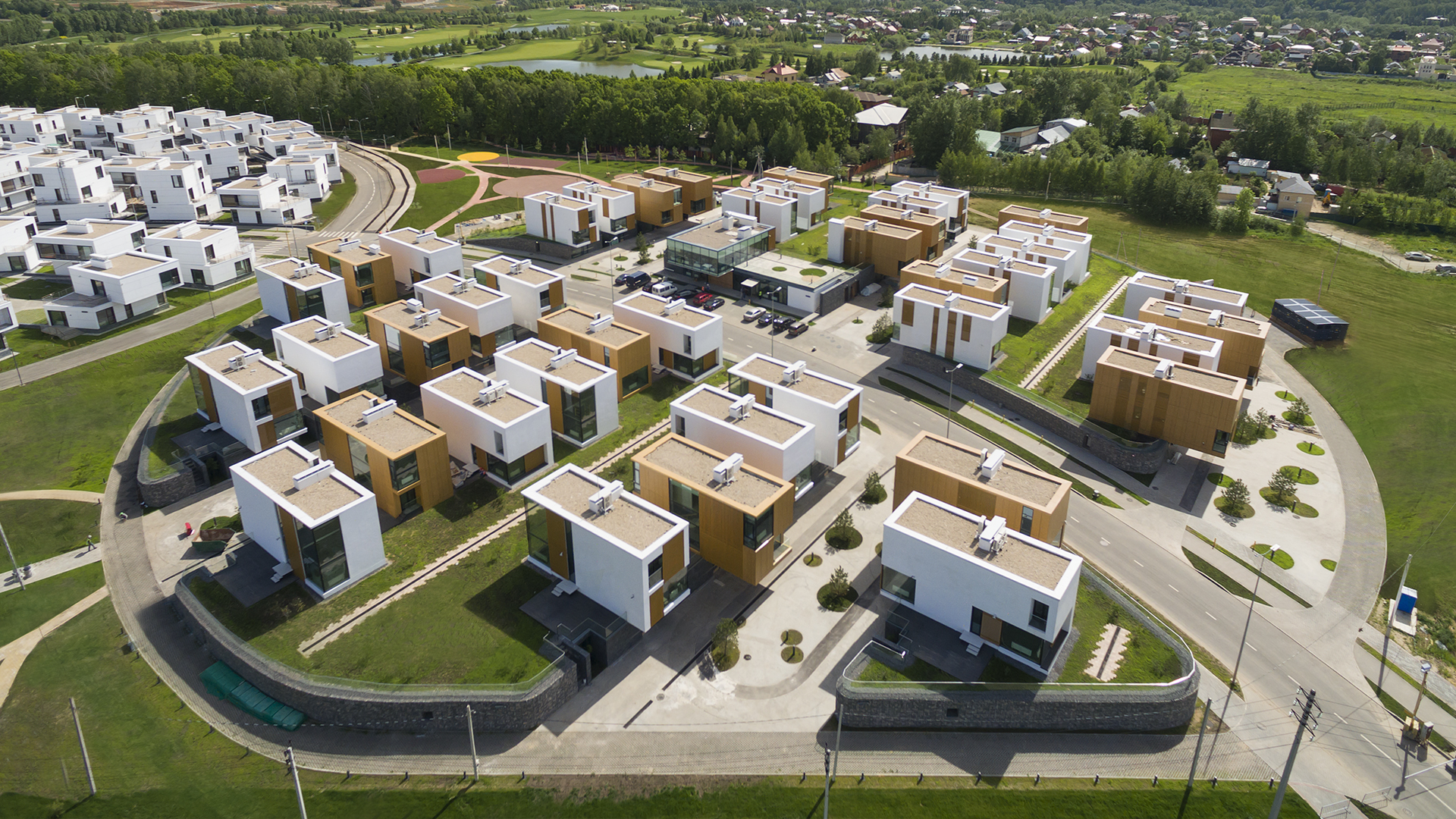 "Miro" Quater
Year:

2013-2015

Status:

Complete

Location:

Moscow region, Russia

Function:

Area:

11 500 m2

Awards:

A professional competition for the best innovative project NOPRIZ-2015, Green Awards-2015

Team of authors

Architects:

Anna Lukonskaya, Vladimir Garanin, Dmitriy Kulich

...

, Evgheniy Shetinkin
"Miro" Quater
The project was selected as the winner of the open competition of residential buildings of the district D2 "Technopark". The residential quarter is located in the territory of VC "Skolkovo" and is intended for accommodation of teachers and students of Skolkovo Institute of Science and Technology, employees of key partners of the university town. The harmonious combination of a comfortable urban environment and natural landscape is the cornerstone of the concept.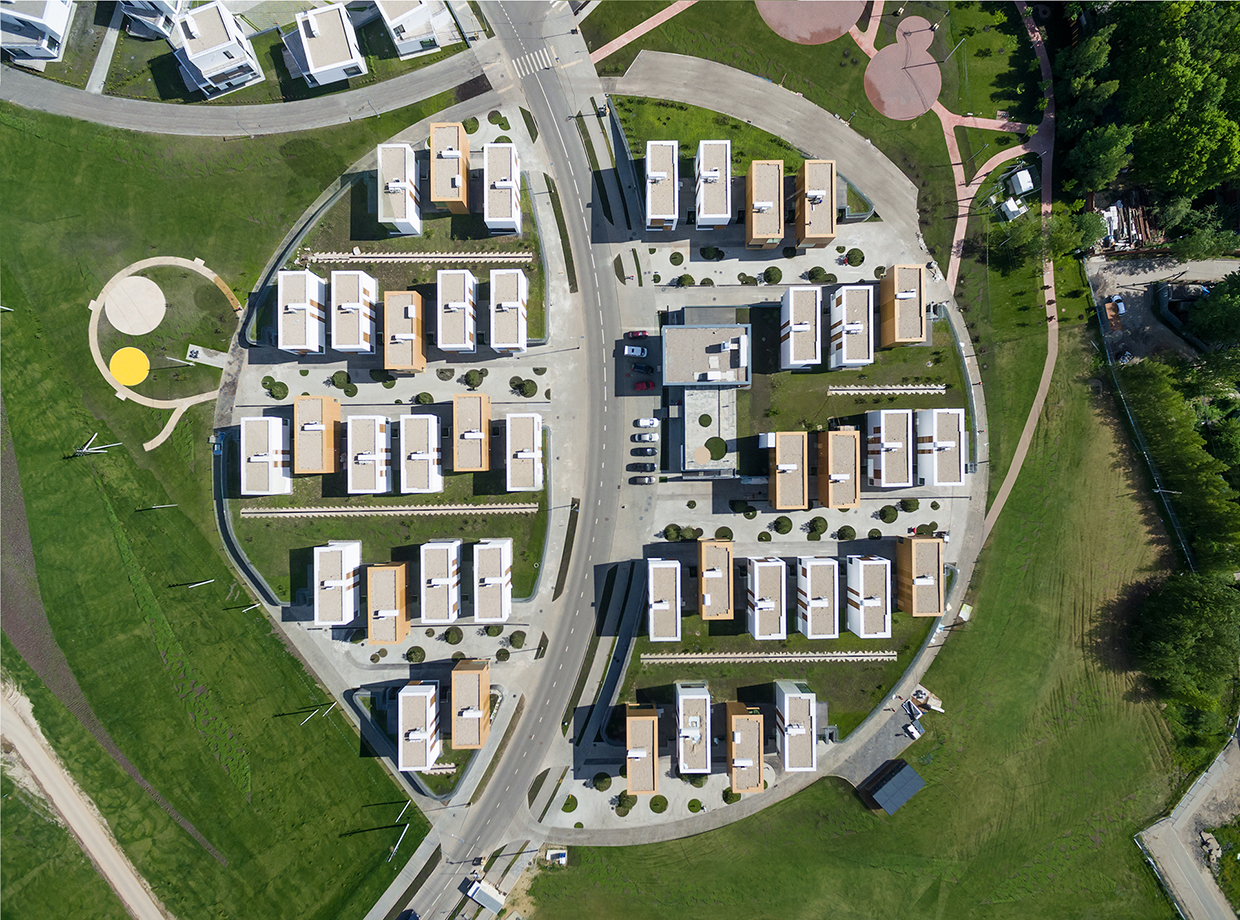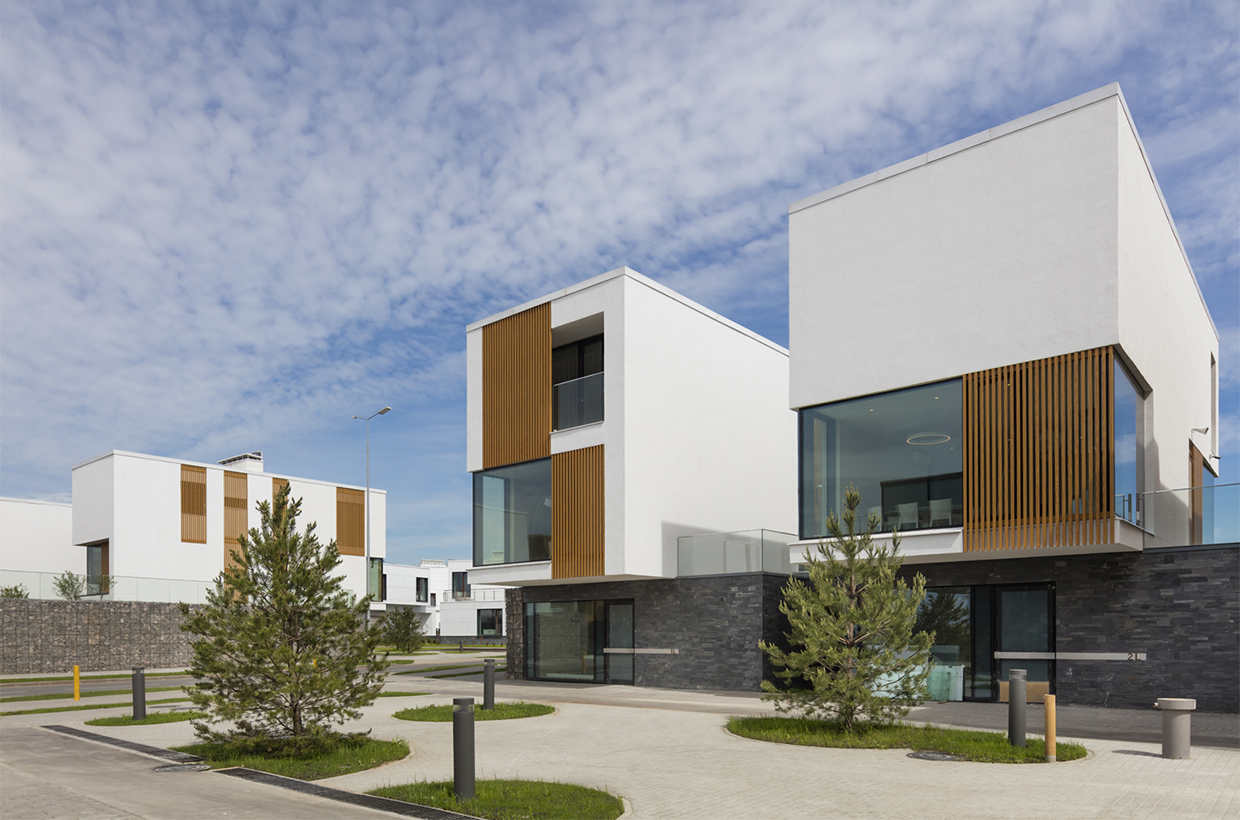 Proceeding from the set high density of the building and desire to minimize physical protections of sites (fences) public and private zones are differentiated on levels by means of artificial difference of the relief. At the lower level there are non-residential premises, loopback drives for electric cars, cycle tracks, internal boulevard with planting, hard landscaping and playgrounds, all these are built in a relief. The top level (an artificial relief) forms the planted trees and shrubs roof together with private house adjoining space (terraces, gardens and elements of improvement). This decision allows to increase the area of green plantings considerably.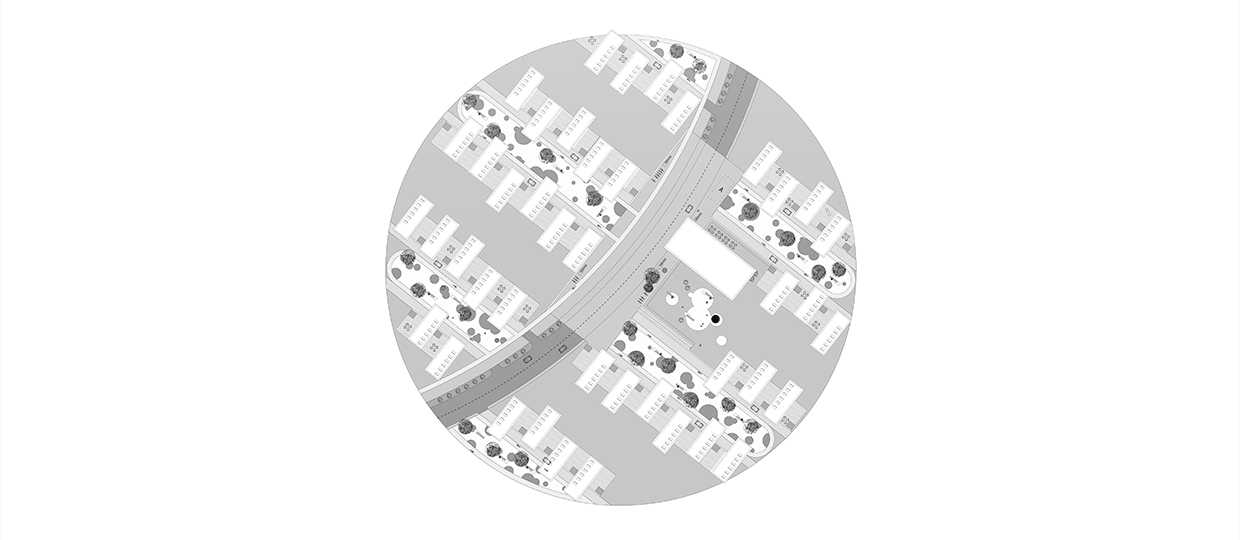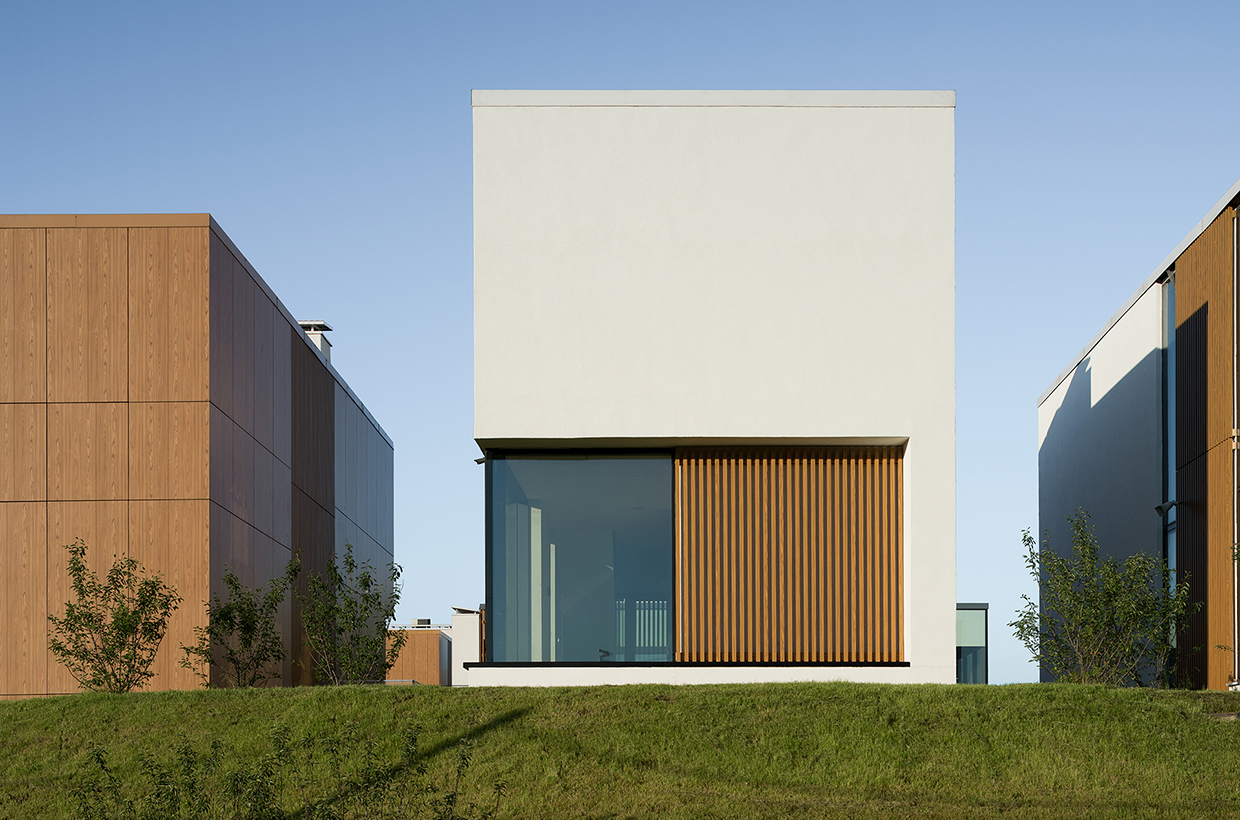 The buildings consist of two main parts: stylobate and projecting parts. The stylobate part, made of reinforced concrete accommodates the entry elements, parlor or bedroom, mechanical room, parking as well as technical corridor. It includes all engineering utilities. Such solution makes it possible to avoid large amount of ground and concrete operations during construction, enhance reliability of the engineering utilities, and improves its further convenient maintenance.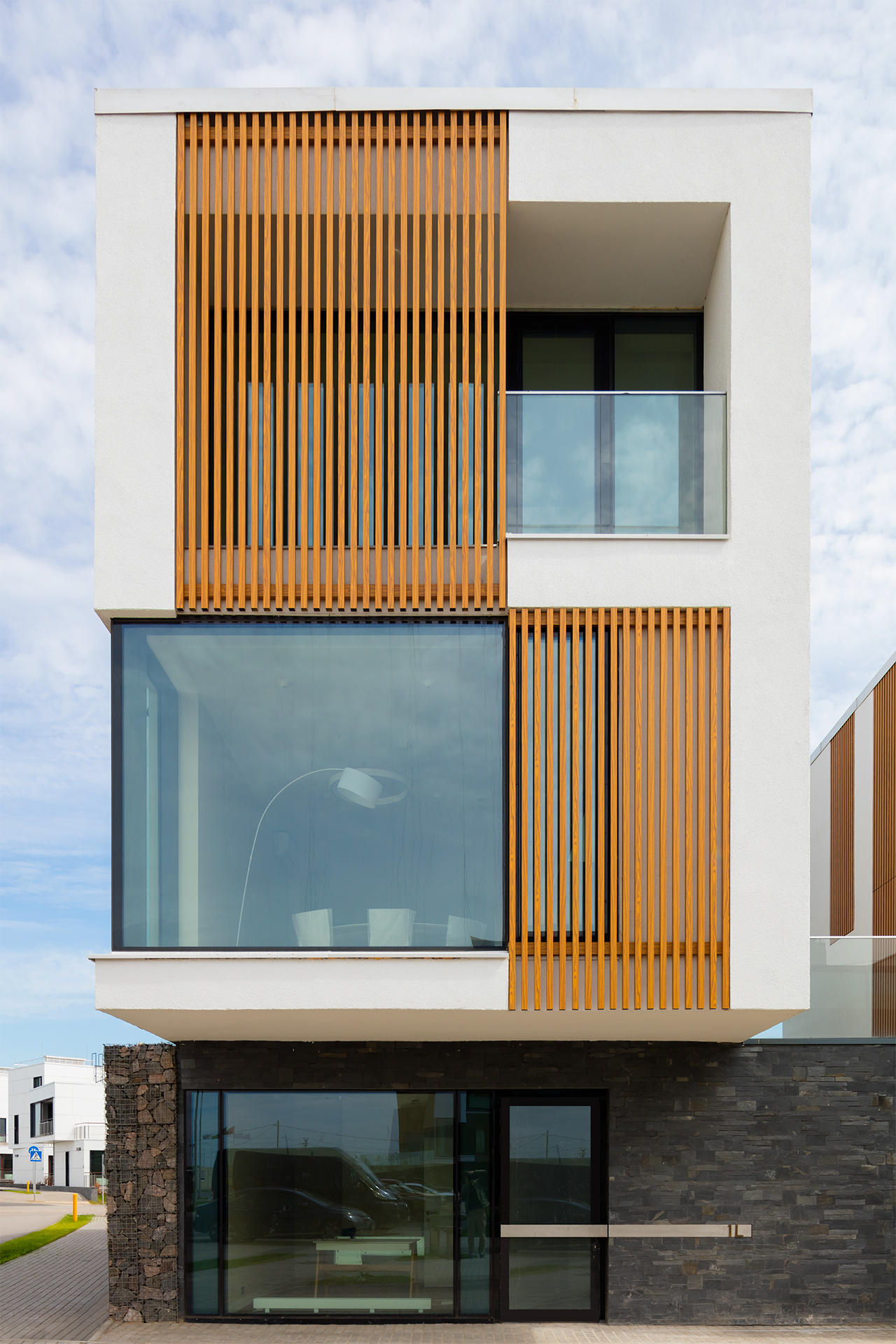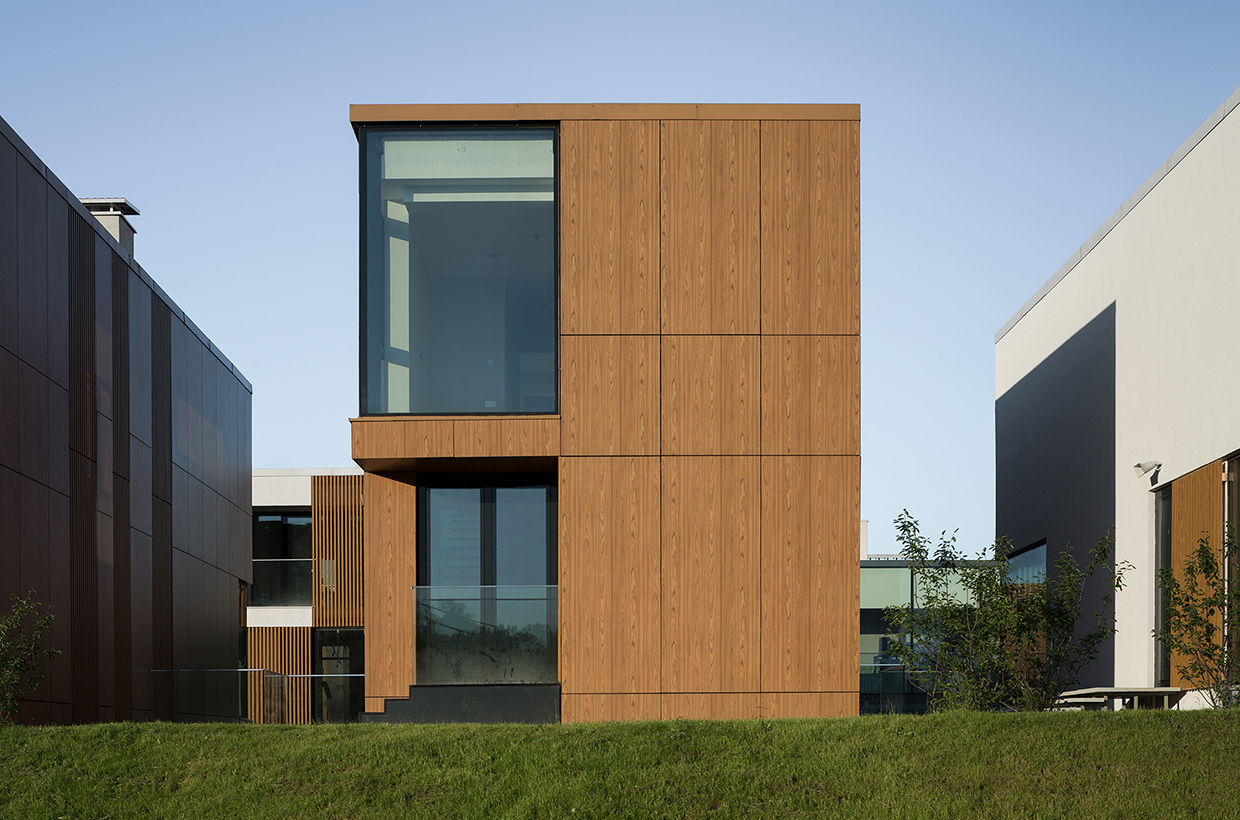 The second and third storeys represent the Box where the main residential premises are located. The structure of the projecting parts is a modular spatial reinforced concrete frame with the effective heat retainer, the facing of which is made of various ornamental finishing, and with the translucent structures used. There are four types of residential houses in the quarter. Each of them has the double floor height area. The façade finishing is made of four kinds of materials: wood, stone, facing plaster, and facing panels made of natural and recycled timber.
The object is planned to be certified according to the environmental standard of LEED. The project provides recycling of waters, purification of thawed and rainwater, automatic control of signals through operations control centre, management of illumination of the general zones and street lighting.