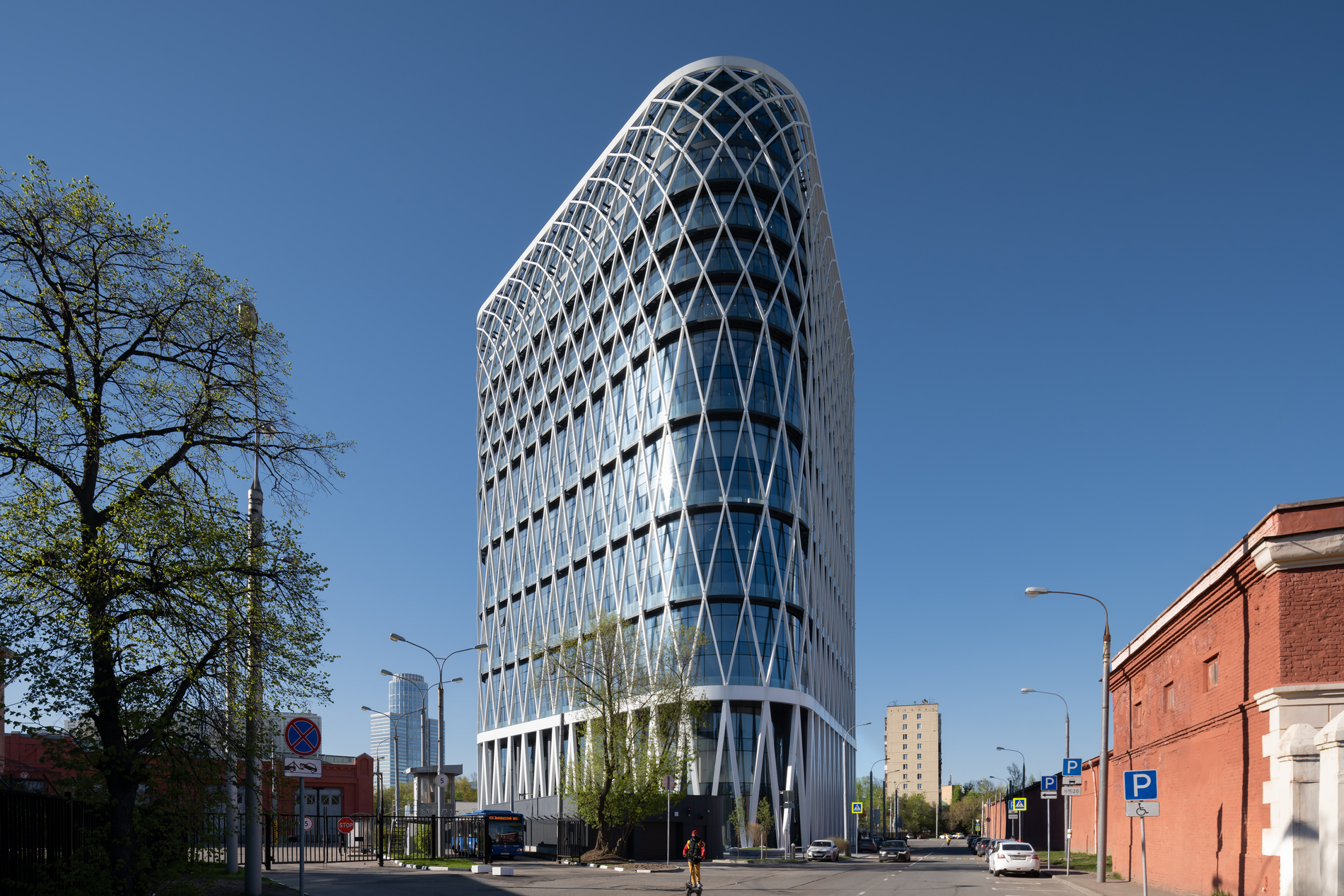 Zemel'nyi business-center
Year:

2016 - 2020

Status:

Complete

Location:

Moscow, Russia

Function:

Area:

39 217 m2

Team of authors

Architects:

Mikhail Ivanchenko, Pavel Kultyshev, Danilo Vukosavlevich

Engineers:

Alexandr Tsukerman

Project manager:

Olga Reunova, Vladimir Rogozhin, Oleg Kokin
Zemel'nyi business-center
The tower with a total area of 39,000 square meters is located on a three-story stylobate and "covered" with openwork diagonal lattice metal shell. The prototype of the structure of the business complex was hyperboloidal structures of the Russian engineer Vladimir Shukhov, the author of the famous Shabolovskaya TV tower.

It is the world's first business center with a vertical garden at the 55-th parallel of northern latitude. The diagonal "cells" on the facade contain lianas that change the appearance of the tower depending on the season. Several-fold expansion of the green space allowed increasing the amount of generated oxygen which means improving the city ecology, creating a new point of attraction for the area, where the spectacular building and its interiors reflect the vision of the architecture of the future, in which technology and nature are in harmony.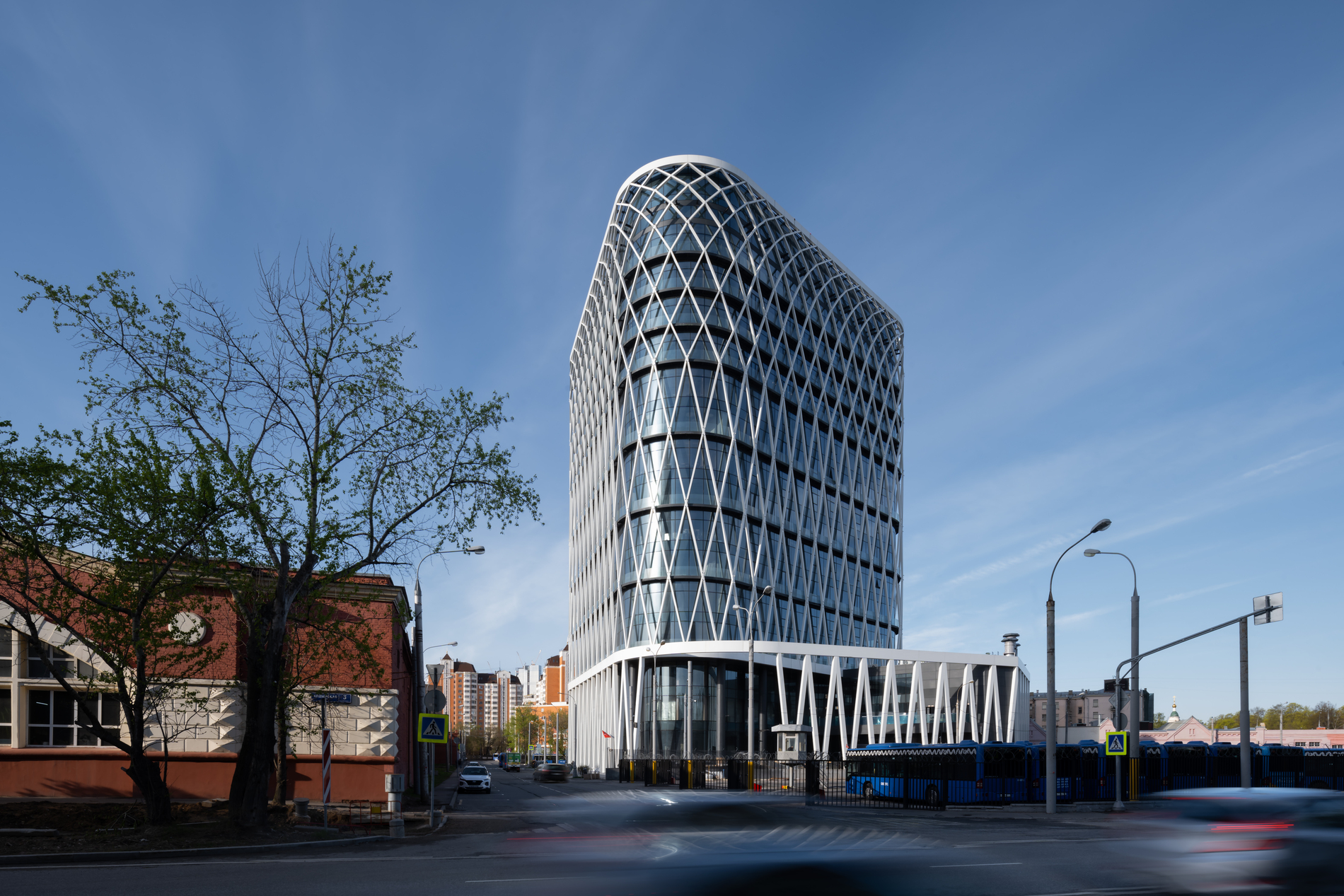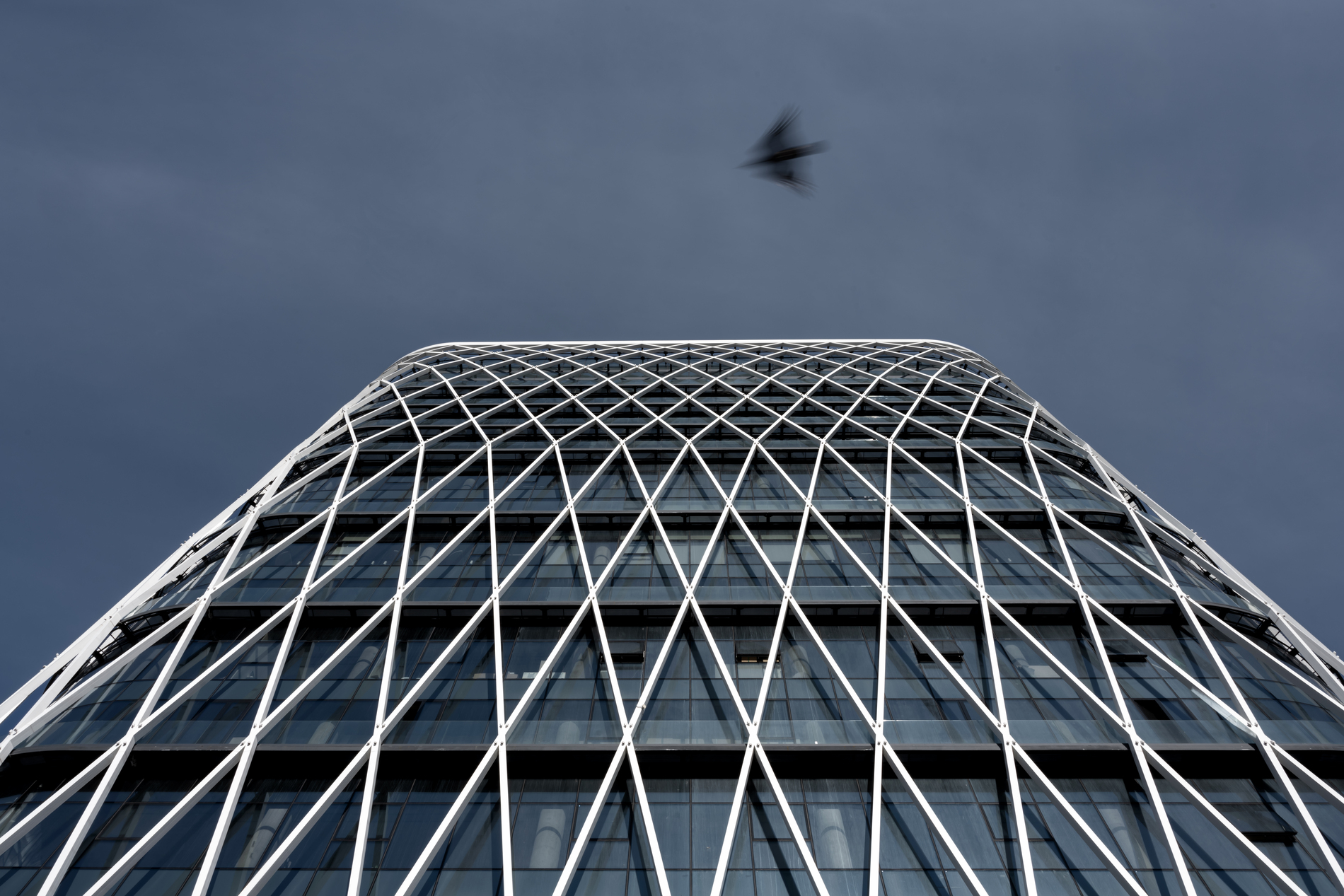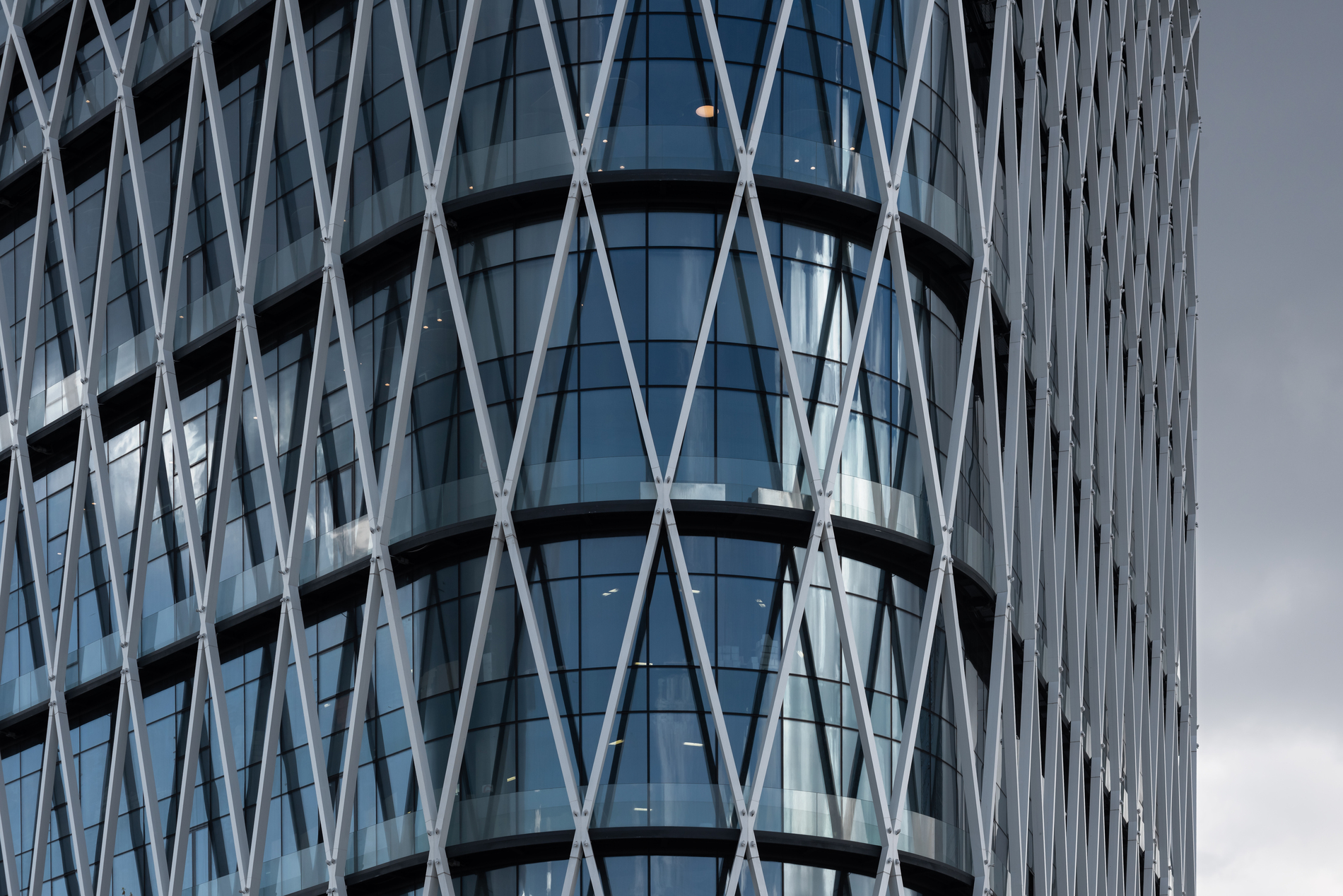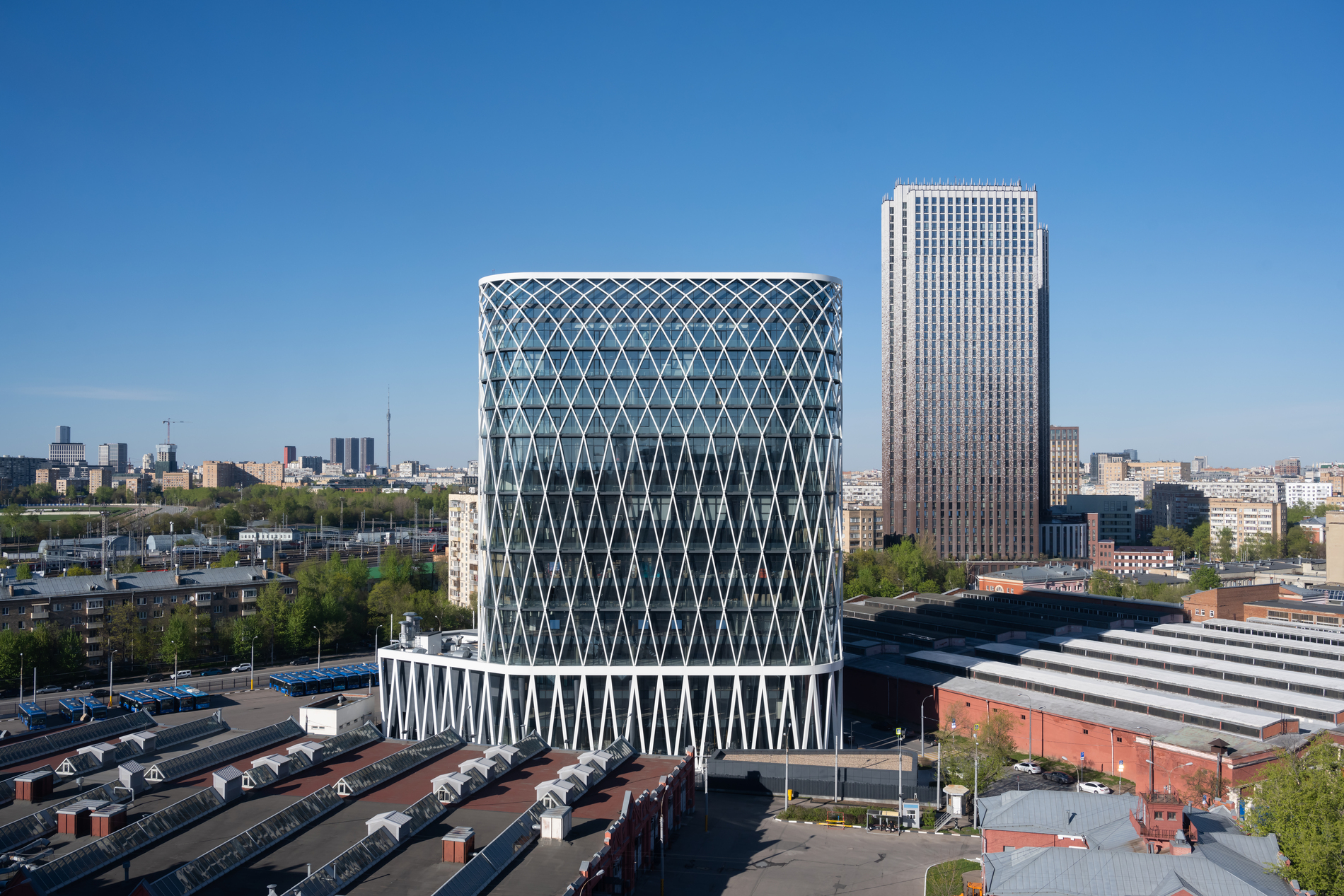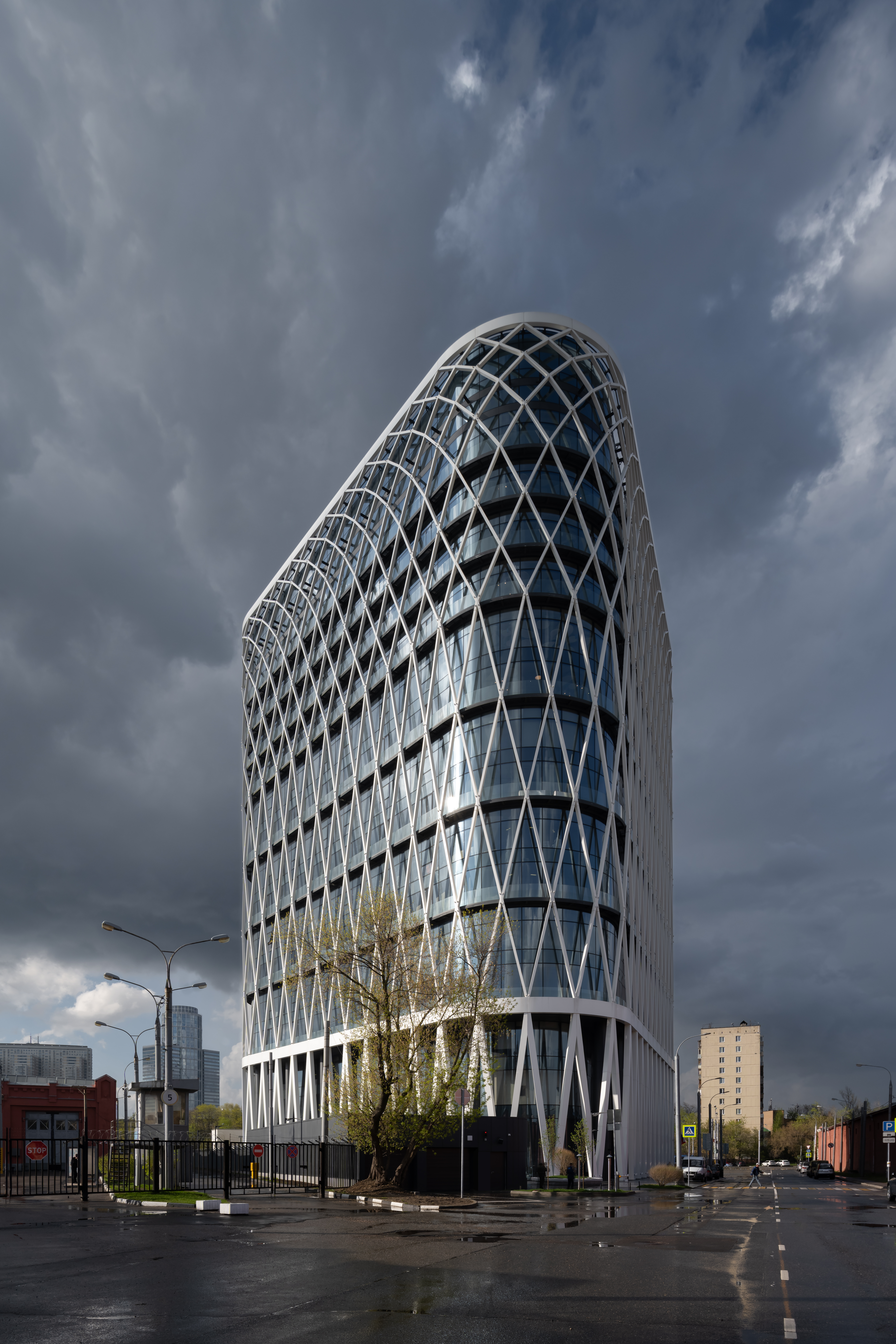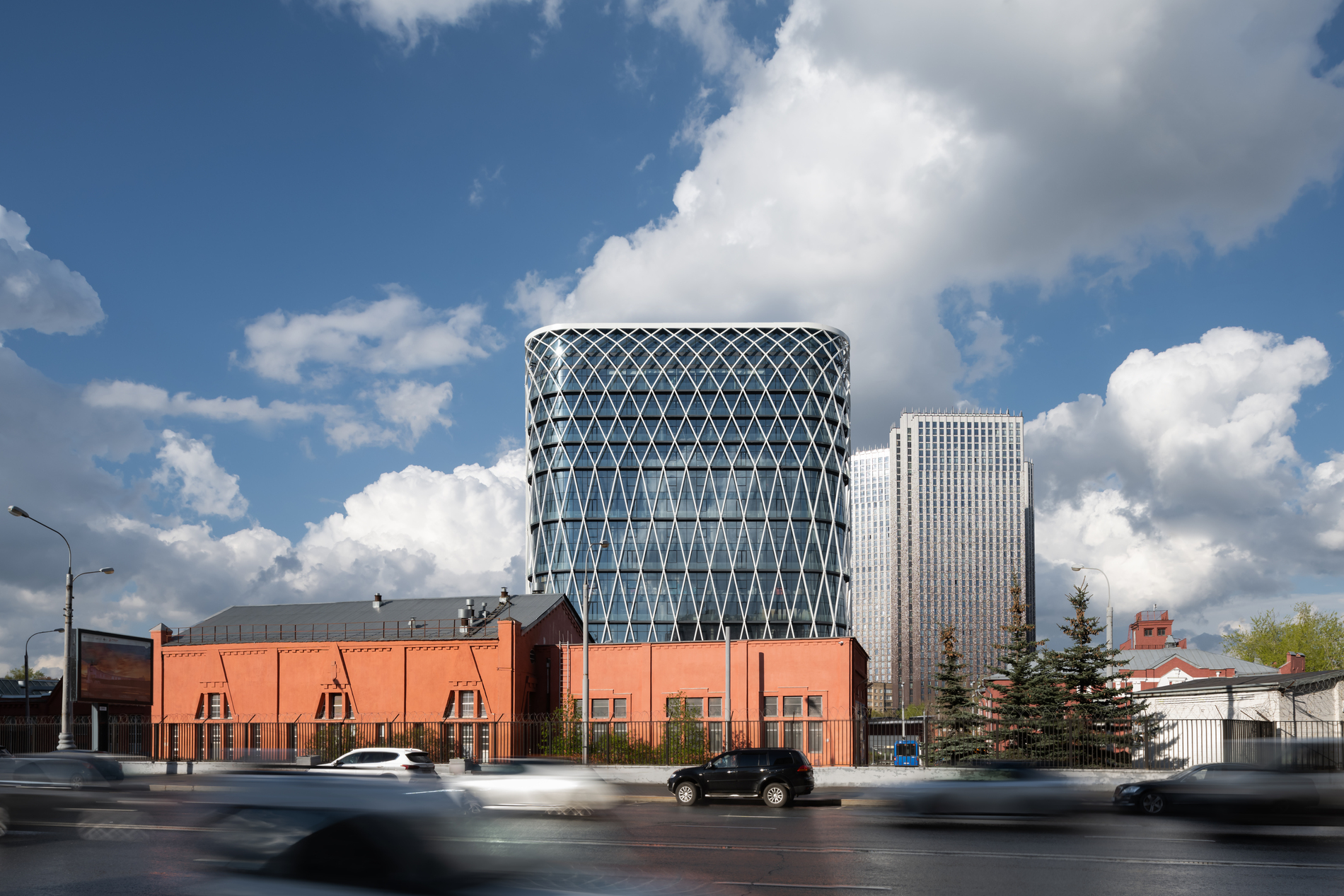 Eco-theme in the interior is embodied by figurative means. The project is based on the idea of biomes (biological environments such as, for example, desert, tundra, ocean, etc.). At the entrance to the building, balloon-screens are placed under the ceiling, which broadcast the ecological content specially created for the Project (own biome for each balloon) through a full 360 degrees.

Colorful portals in the elevator lobbies are also not just a decorative element. They become a figurative extension of the outer shell of the building.
Each portal reflects the condition of the grapes on the facades of the building at different seasons of the year.
Green is the symbol of young grapes, blue is the symbol of ripe berries, and red is the color of fiery autumn leaves.

The sculptural triangular staircases, the geometry of which is conditioned by the building plan and emphasized by the continuous white metal railings, are made according to the sketches of the architects.
The idea of environmental friendliness and energy efficiency is also supported here - the light is automatically turned on only on those levels where people are.