UNK project submitted the project within the international competition NCCA
13.12.2013
The architectural bureau UNK project presented the project of museum exhibition complex of the National Center for Contemporary Art on the Hodynsky field within the International competition organized by the Ministry of Culture of the Russian Federation with the support of Moscow City Architecture Committee and "Institute of media, architecture and design of "Strelka". In total 250 applications from 59 countries of the world were submitted for consideration of jury. Work of UNK project got in top ten.
The new building of NCCA will settle down on a site in 17 hectares on the Hodynsky field next to the shopping center under construction "Aviapark". The total area of the adjacent territory will make 9,4 hectares, the building area - 45, 2 thousand sq. m of the area of object from which about 10 thousand sq. m will be render suitable for placement of a constant exposition, 5 thousand sq. m - for temporary exhibitions. In the project the theatrical and concert transforming hall for 700 places is also planned as well as two halls for video viewings.

According to Yuliy Borisov, the chief architect, the cofounder of UNK project "the modern art is a thin side between obvious and unpredictable, simple and impossible, clear and mad, indifferent and exciting. It is what touches our souls and motivates us to think in other direction". For this reason NCCA building according to UNK project concept is continuously connected with the modern art and is an architectural embodiment of this side, boundary space, a certain curtain behind which answers to cultural questions which excite us are hidden. The building and the area represent a uniform surface the pure canvas ready to assume any creative experiments. The monolithic wall 216х72 meters plans border and represents the line through which there is a contact with the modern art.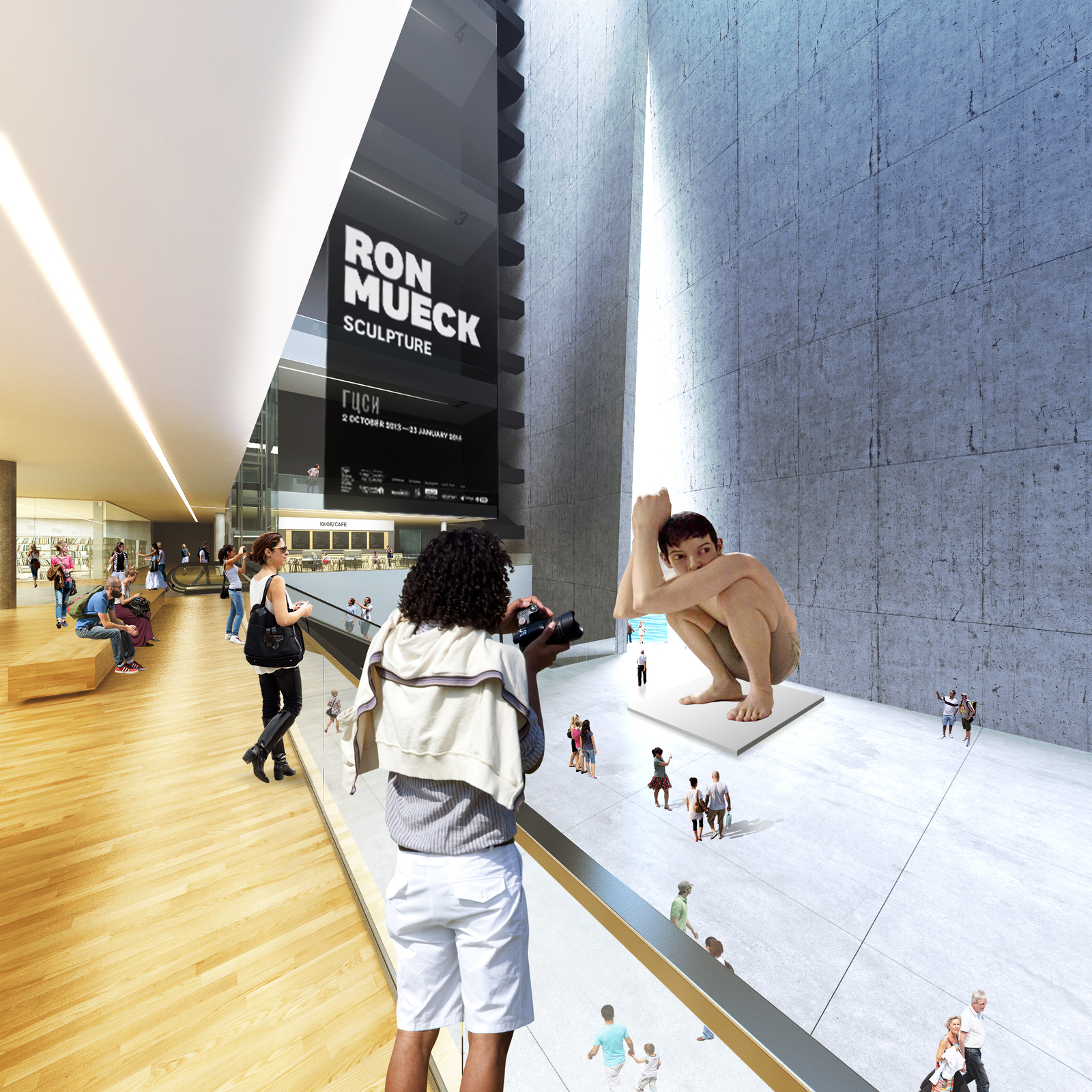 A source