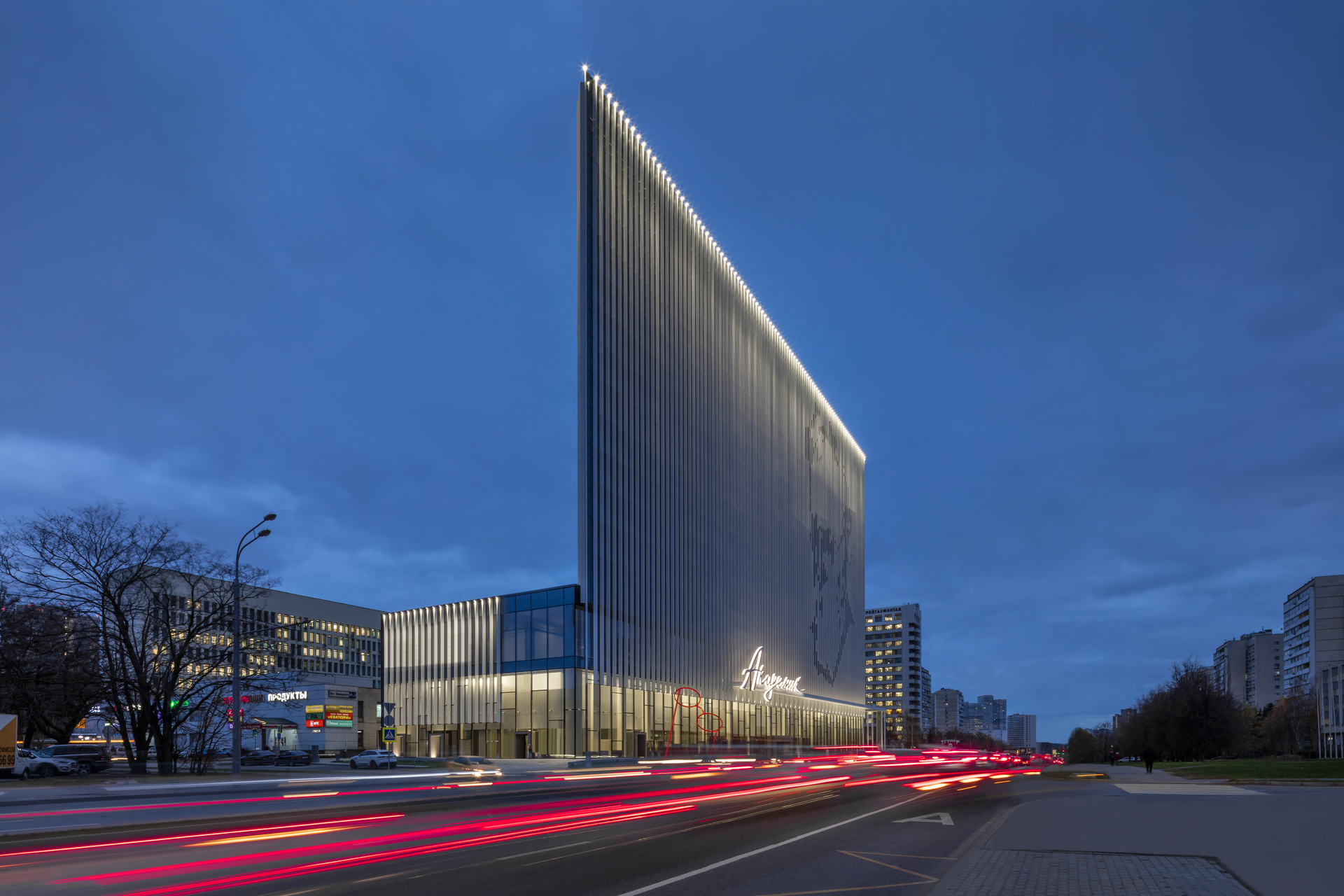 "Academic" Business-Center
Year:

2015-2019

Status:

Complete

Location:

Moscow, Russia

Function:

Area:

47 256 m2

Awards:

Good Innovations-2017, Moscow Architecture Awards-2019, Proestate&Toby Awards-2019, ABB Leaf Awards 2020/21

Team of authors

Architects:

Iliya Volkov, Lorenzo Mattana, Anna Lukonskaya

...

, Steven Shalli, Andrei Dermeyko, Pavel Kultyshev

Engineers:

Alexandr Tsukerman

Project manager:

Olga Reunova, Vladimir Rogozhin, Oleg Kokin
"Academic" Business-Center
The architects restored the inconvenient but prospective area nearby the Vernadsky Avenue metro station and arranged the Business Center "Academic" here. The circumspect functional program, technological innovations and particular focus on the building identity provided for solving all the problems successfully.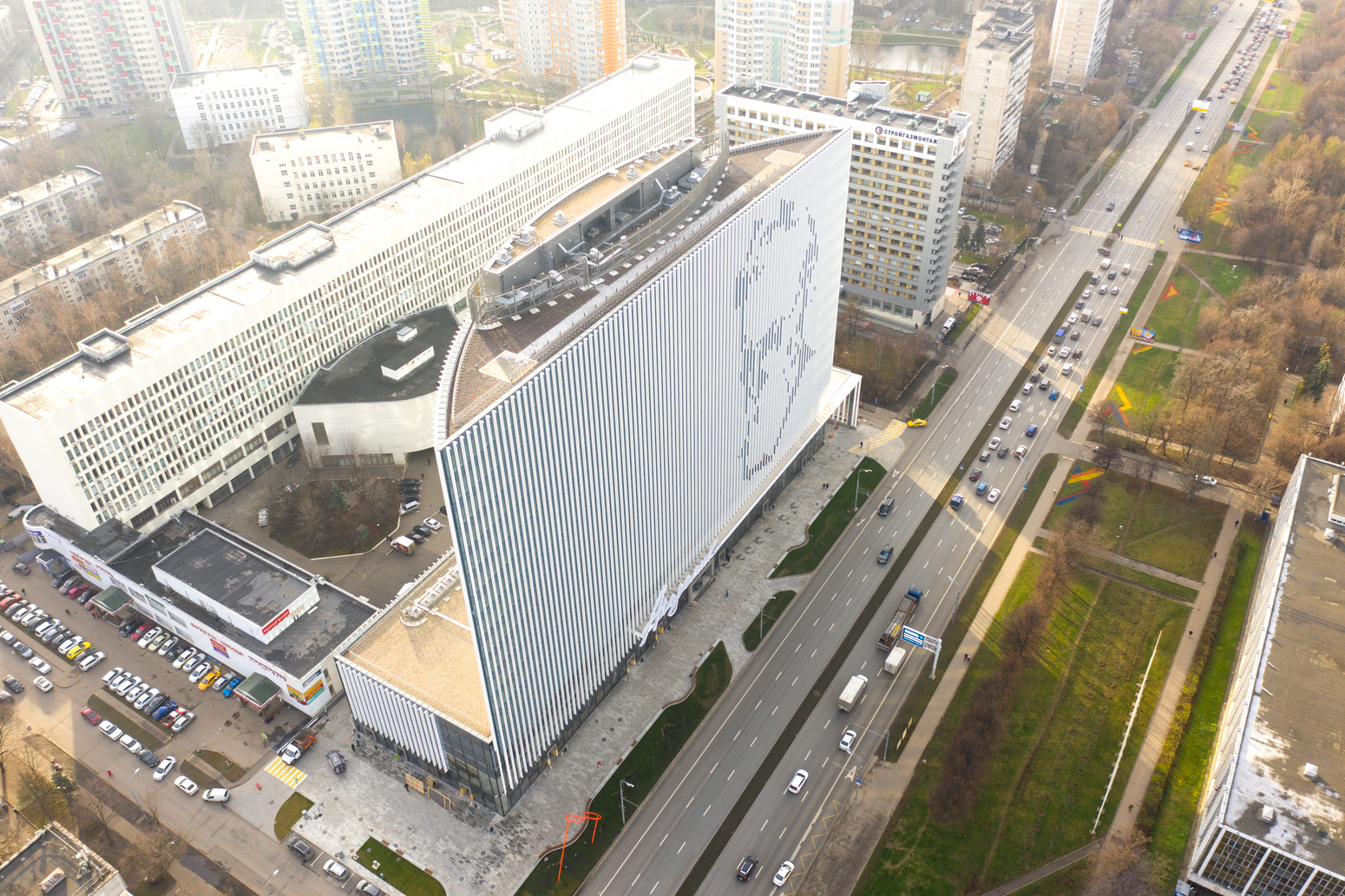 The business center is located along Vernadsky Avenue, supporting historically developed line of the site development. The building represents the uniform complex consisting of several various functional zones, combining modern European architecture, functionalism, the monumental image of the area and elements of a natural landscape in the image. The main fourteen-floor volume in the plan looks in the form of a lens. The chosen form of the plan allows "to facilitate" visually the high volume of the building and to open views of the neighboring building of MRUCC (Moscow Regional Union of Customers Co-operation) from Vernadsky Avenue as much as possible. Vertical aluminum lamellae add lightness to the high-rise volume and fragmentary move onto the stylobate, visually connecting parts of the building.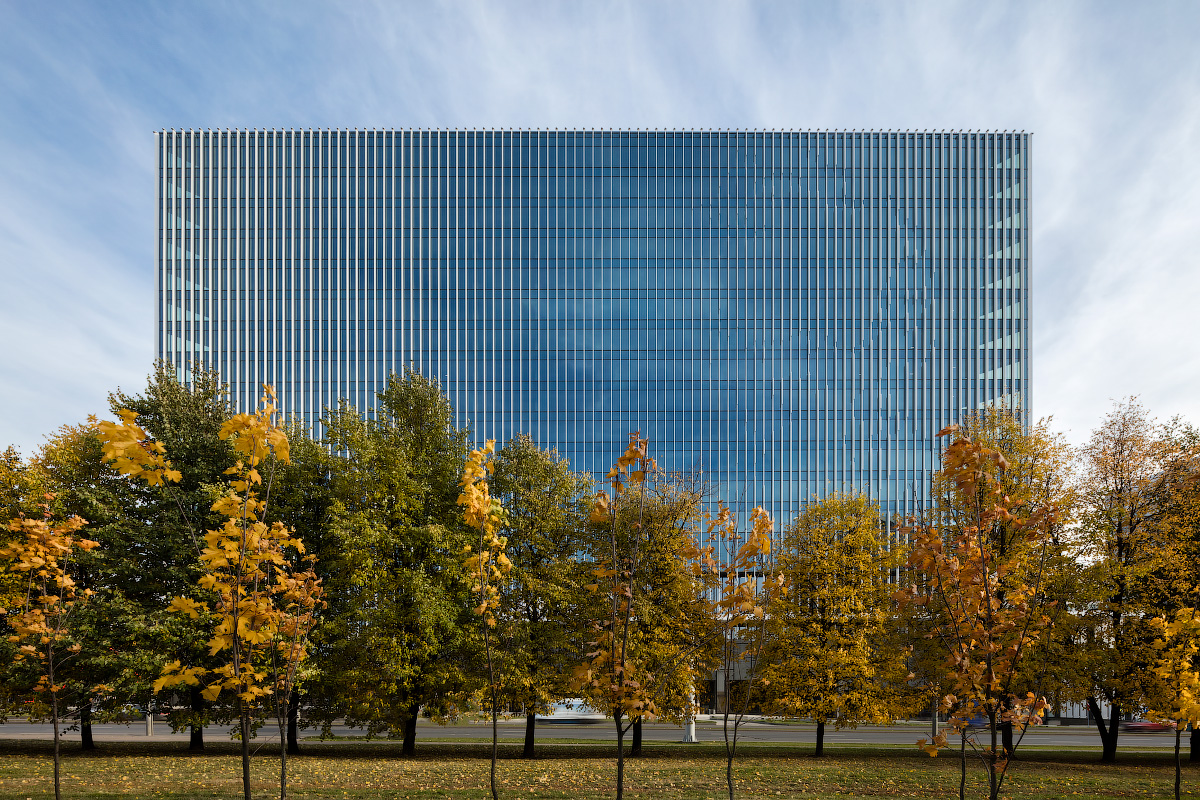 The portrait of the great scientist shows up on the facade as a result of the difference in the lamellae cuts, and can be easily seen by drivers and pedestrians from the opposite side of the avenue. The landscaping of the pedestrian side of the street along the main facade is also using the image of Vladimir Vernadskiy, his glasses in particular, that become an art-object and an element of the identity of this space, connected with the building itself.